About Coverall Roofing
In business since 2000, Coverall Roofing is not only an expert roofing contractor, but we're also an integral part of the community. Our technicians are fully trained to solve whatever roofing problem comes their way. When you hire us, you will have the peace of mind of knowing that the work will be performed by installers certified in the Owens Corning PRIDE system (Professional Roofing Installation that Delivers Excellence).
We value openness and honesty and we want you to feel like you can contact us anytime. If you have any questions or concerns about the function or safety of your roof, or if you just want to brainstorm some ideas about how you can improve the property value and curb appeal of your home, then please don't hesitate to contact us today.
About the Owner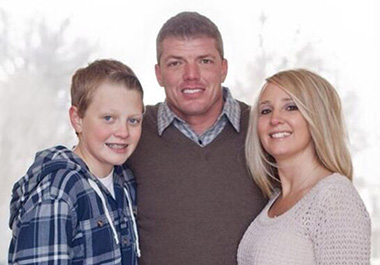 Owner Anthony Lupo
Anthony Lupo opened Coverall Roofing back in 2000. As someone who grew up telling it like it is, he wanted to create a business that didn't play games or trick people to earn their business. His straightforward approach was built around family values that he will not compromise. You should expect to be impressed with any company you give your hard earned money to. Anthony has raised the bar and can deliver a top-of-the-line service second to none. No tricks, games, surprises, hidden cost, or shortcuts. Just quality, honestly, and integrity.
Our Values
Here at Coverall Roofing, we live by three values: quality, honesty, and integrity. These are your family's values and they're our family's values too. If you're anything like us, they're also the values you expect from any company you give your hard-earned money.
Our Mission
To always provide you with the highest Quality construction and roofing services.
To always be Honest in our assessment of every job and do only the construction you need.
To always act with Integrity by: Showing up on time, doing the work we said we'd do when we said we'd do it, and keeping you informed when things change.