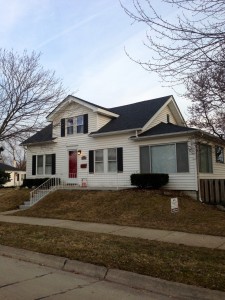 If you've lived in Michigan for even a short amount of time, you know that the weather can be unpredictable!
The last thing you need is to find out in the dead of winter that you need a total roof replacement.
If you have concerns about the state of your roof, don't wait until the weather turns to contact a roofing company in Clinton Township!

How Should I Prepare for Winter?
Many homeowners ask themselves this question every year. The answer is: it's better to be safe rather than sorry! You can inspect your roof yourself before calling a roofing company in Clinton Township to take a better look.
In the late summer and fall months, you should inspect your roof to make sure it's in good shape for the winter. When inspecting your roof, look for any signs of damage – cracks, broken shingles, curled or crumbled shingles, etc. – that would need to be replaced before the snow falls.
Look inside your home too! Water spots on the ceiling could be signs of a roof leak.

What Else Can You Do?
One area that homeowners tend to overlook is their gutters. Believe it or not, but clogged gutters can be one of the most common causes of roof damage!
If you clean your gutters on a regular basis (but especially before winter season), they won't get clogged as easily, and the drains will take the water away from the house like they're supposed to.

Call the Most Trusted Roofing Company in Clinton Township for a Thorough Inspection!
If you've inspected the roof yourself and are still worried you have a problem, don't hesitate to contact Coverall Roofing, the premier roofing company in Clinton Township. Coverall provides free estimates and employs knowledgeable experts that are standing by to help you. Call today to get started!