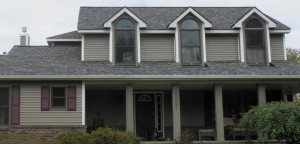 As winter kicks into high gear, you're probably making a mental to-do list of all the projects you'll have to start in the spring.
Are you noticing ice dams or a leaky roof during the winter months?
Are you adding your roof to that to-do list?
At Coverall Roofing, we know that when it comes to household maintenance, the list can seem never-ending! That's why we're dedicated to providing not only the best quality craftsmanship, but great customer service too.
If you're looking to replace your roof in Clinton Township this spring, you can trust Coverall to give you the best price. As an Owens Corning shingles dealer, we get our materials straight from the source.
Customer service is the most important thing to us here at Coverall. We know how frustrating it can be to work with contractors who are more interested in giving you the run around than helping you fix your home.
We believe in honesty and integrity, and you can be sure that Coverall's friendly and knowledgeable licensed professionals will bring their best work to your home!
Coverall offers a variety of services including:
Roofing
Shingles
Underlayments
Insulation
Gutter Removal and Installation
Siding
Still Not Sure About Choosing Coverall?
The best way to find out what kind of work we can do on your roof in Clinton Township is to see what our satisfied customers say about us, so visit our website, read our reviews, and find out how to get your own free estimate!